49 Companies to take part in the FlowerTrials® 2015
Block week 24 now! This year's edition of the FlowerTrials® will take place from 9th to 12th June 2015. No less than 49 companies will open their doors to display the latest assortment in pot and bedding plants to wholesalers, growers and retailers in the Westland and Aalsmeer area in the Netherlands and in Rhineland Westfalen in Germany. All locations are open for visitors from 08.00 to 17.00 hrs and in addition will remain open until 21.00 hrs on the Thursday evening in order to allow more local growers the opportunity to visit after hours.
Jeroen Egtberts, Chairman of the FlowerTrials® Foundation: "The FlowerTrials® has become a key date in the international horticultural calendar. Each year, more companies show state of the art plant material to an increasing number of visitors from across the world. The FlowerTrials® has turned into an event not to be missed!"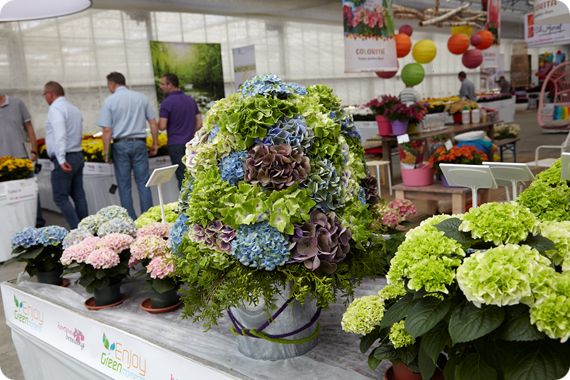 Seven new exhibitors
Seven new companies will exhibit for the first time in 2015: three from the Netherlands, three from Israel and one from Germany.
Fleuroselect
The FlowerTrials® Foundation has contracted Fleuroselect, the International Organisation for the Ornamental Plants Industry, to support the administration, member and press relations of the week 24 event.
Sally van der Horst, Secretary-General of Fleuroselect: " Many of our members are also part of the FlowerTrials® Foundation and have incorporated week 24 as a key moment in the season. As the FlowerTrials® has become a genuine landmark on the horticultural map, we are delighted to assist in turning this event into an even bigger success story."
Note to the editor
For further information:
FlowerTrials® Secretariat
Ann Jennen
E: organization@flowertrials.nl
T: +31 71 36 49 101