FlowerTrials® makes visiting easier than ever
With an increasing number of participating companies, choosing the right route during the FlowerTrials®, the top Pot and Bedding Plant event, requires some planning. No less than 49 breeders at 30 locations in Westland and Aalsmeer in The Netherlands and Rheinland Westfalen in Germany will show their pot and bedding innovations, creative concepts and a wide range of crop assortments in week 24. As of this year a bi-weekly FlowerTrials ® online newsletter presenting the highlights of the exhibiting companies is being issued in the months leading up to the event.

Jeroen Egtberts, Managing Director of Moerheim New Plant and Chairman of the FlowerTrials® Foundation: "The FlowerTrials® offers it all in pot and bedding: from technical information to retail inspiration, from breeding breakthroughs to the latest trends. Thanks to the FlowerTrials® newsletters visitors can pre-discover the wide range of novelties and organise their visits accordingly."

Register here and receive the FlowerTrials® newsletters: www.flowertrials.com/en/registration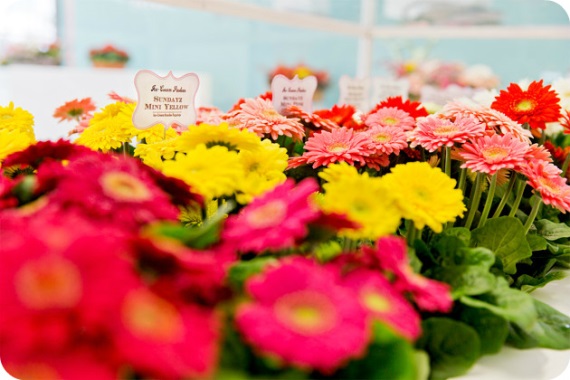 Responsive website aids navigation and planning
The brand new, interactive website www.flowertrials.com highlights each company assortment in English, Dutch, German and French. Maps with locations and hotel information are available to help with planning and navigation. The new website design has been made responsive to make this a user-friendly experience on a tablet or mobile phone.

FlowerTrials® Connects
The FlowerTrials® is an ultimately social event. Visitors are encouraged to share highlights and tips on social media and this year's event offers a dedicated FlowerTrials® Facebook page allowing visitors to post images and leave comments. The hashtag #flowertrials steers the conversation on Twitter and the FlowerTrials® mood boards on Pinterest are ideal for sharing pictorial inspiration during and after the event.

Sonja Dümmen, Marketing Manager at the Dümmen Group and in charge of social media for the FlowerTrials® Foundation: "Next to discovering the latest assortment, the FlowerTrials® is also a key networking moment. The brand new FlowerTrials® social media channels can be used to maintain existing relationships and make new, valuable connections".

Note to the editor
For further information or high resolution images, please contact:
FlowerTrials® Secretariat
Ann Jennen
T: +31 71 364 91 01
E: organization@flowertrials.nl