Studio FlowerTrials® 2021FlowerTrials® | Week 24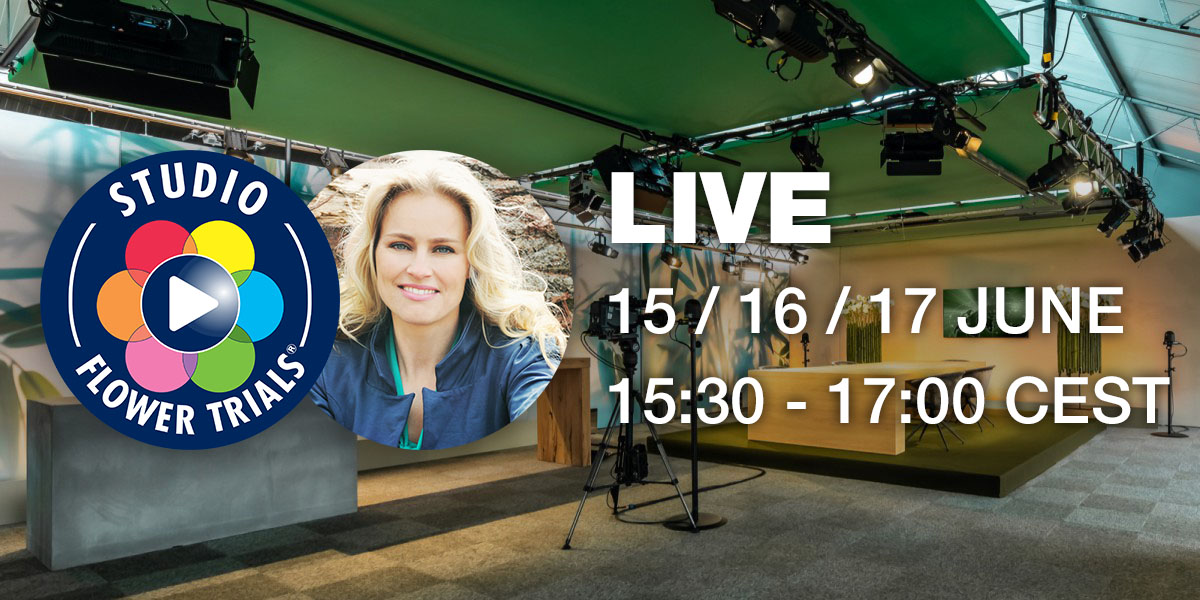 FlowerTrials is proud to present Studio FlowerTrials® coming to you live from Studio Greenhouse in The Netherlands. Studio FlowerTrials® will broadcast online on three days, bringing you highlights from the companies who would normally host you in person, to demonstrate some of the top novelties in pot and bedding plant breeding.

Studio FlowerTrials® is broadcasted live on Tuesday 15th, Wednesday 16th and Thursday 17th June from 15:30 hours to 17:00 hours CEST with interviews, films and live plant presentations! We are delighted to have Dutch TV presenter Marit van Bohemen as host for the show and in addition to our members, she will also be joined by a number of guests for discussions on current trends and industry topics.
Studio FlowerTrials® - Wednesday 16 June 2021
Studio Flowertrials® - Tuesday 15 June 2021
Companies in order of appearance: Kientzler, HM.Clause, Takii Seed, Beekenkamp Plants, Selecta one Germany, Hortinno, Floranova, Danziger, Benary, Queen Genetics, Cohen Propagation Nurseries, Evanthia, ABZ Seeds, Prudac, Westhoff. Guest presenters: Desch Plantpak, Michael Perry – Mr. Plant Geek.